March 24, 2023
Join the Science of Birth Cluster in welcoming Indra Wood Esq. as a speaker for the Justice and Equity in Perinatal Services Cluster Seminar Series, Wednesday March 29th at 5pm/PT.
During the program Indra will:
Discuss the landscape for human rights accountability in perinatal services.
Share successful exemplars to use date to inform or advance policy.
Unpack how data collection policies affect health human rights.
Register now at http://qr.codes/sLnaZ3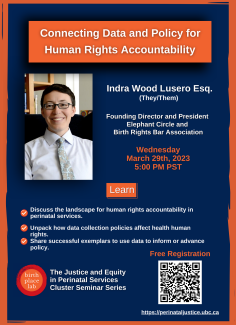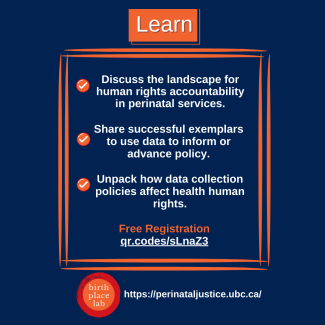 ---